Mark Laurence is an international consultant-designer for future-orientated, sustainable, green infrastructure, adaptive landscapes and garden design.
Intelligent thinking and design for people and planet.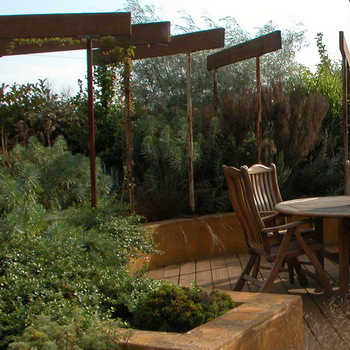 Landscape Design
Design of landscapes and gardens for natural beauty, using clear design process, simple materials and resilient, naturalistic planting.
Vertical Greening
Greening of vertical space in urban environments to maximise beauty, biophilia and biodiversity. Plants help detoxify the air.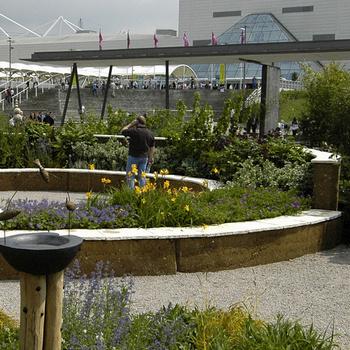 Sustainability
All landscapes need to be sustainable and climate-adapted to cope with commercial, ecological and urban realities.
Climate Adaption
a landscape response
A new landscape design approach
With the growing awareness of the planetary climate crisis, our landscapes must take on a much more proactive role in adaption, mitigation and regeneration. What we design now will be crucial in stabilising our environment and making places we can still live and thrive in.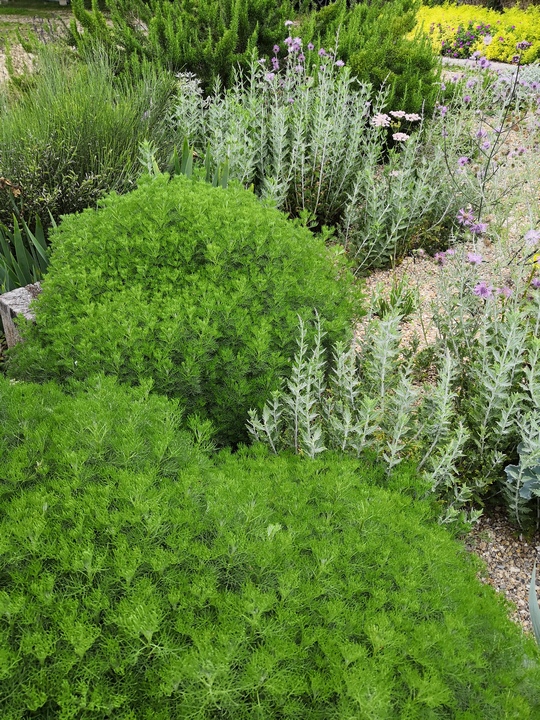 Adaptive planting design on dry soils for resilience and beauty, UK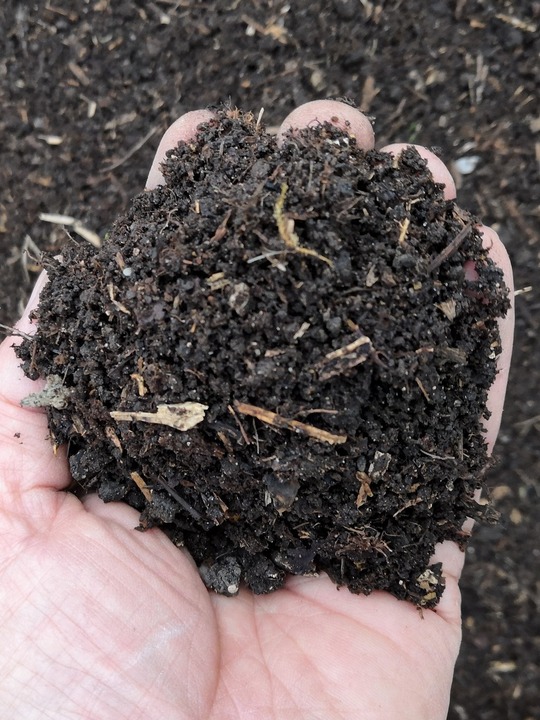 Compost for soil building and carbon sequestration, as a part of active landscape management
Green Infrastructure
ecosystem services
Green benefits of using natural systems
We all know that we appreciate seeing plants and trees in a city but space is scarce and it's not possible to move buildings or plant trees everywhere. Green infrastructure can take many forms such as green roofs, living walls and elevated gardens. Not only do these things mitigate heat or excess rain, they provide beauty, biophilia and biodiversity.
Greeen infrastructure for particulate capture, National Theatre Station, Oslo, Norway
A stream with vertical-flow natural biofilters to remove excess nutrient
Vertical Landscapes
living walls and facades
Taking our urban greening vertically
Cities are crowded, land is expensive, often there's no space for trees or planting beds. Living or green walls have the ability to provide massive amounts of green leaf with virtually no footprint. Such leaf area provides ecosystem services, biodiversity and beauty. Few things can rival the impact and effect of a well designed living wall, indoors or out.
One of several indoor living walls to shopping mall in Hamar, Norway
Design of 760m² living wall to Fenchurch Street, London
Outdoor living wall to villa on Palm Jumeirah, Dubai
Design of four-storey living wall to Trondheim University, Norway
Tree Consultancy
Middle-East
Investing care in trees
Trees give us so much, we plant many new trees in our efforts to make better urban landscapes or to reforest, to capture carbon. What we don't do is give trees the programs of care and attention that they need when placed in the built environment. As many cities in the Middle-East grow rapidly, the planting of trees must be followed by the correct care. In an era of increasing temperatures, we need trees to keep us cool, give us beauty and biodiversity.
Crown reduction to an important tree on an historic site, Abu Dhabi
Training on the pruning of trees as part of a maintenance program, UAE
About Mark Laurence
A brief resume
An experienced and forward-thinking green innovator
Mark Laurence has many years of experience as a landscape designer, living walls innovator, consulting arborist, sustainable landscape/ecosystem services designer, futurist/thinker/speaker.
Based in the UK, Mark works internationally in Europe, Scandinavia, the USA and especially in the Middle-East. He is a committee member of the Society of Garden Designers, with a speciality in Sustainability, a Chartered Horticulturalist and Professional Member of the International Society of Arboriculture. Since 2007, Mark has developed and pioneered the use of modular hydroponic living wall systems and worked with them in diverse places such as Chicago, Norway and Dubai. Some of the UK's most iconic green walls were designed by Mark. He is a systems innovator with a number of patents to his name, specifically in the realm of vertical greening.
The current focus is on the challenges of an escalating climate crisis, through the design of high-functioning urban landscapes that capture carbon, remove pollutants and mitigate local environmental stress. This work is increasingly being expressed in the Middle-East region.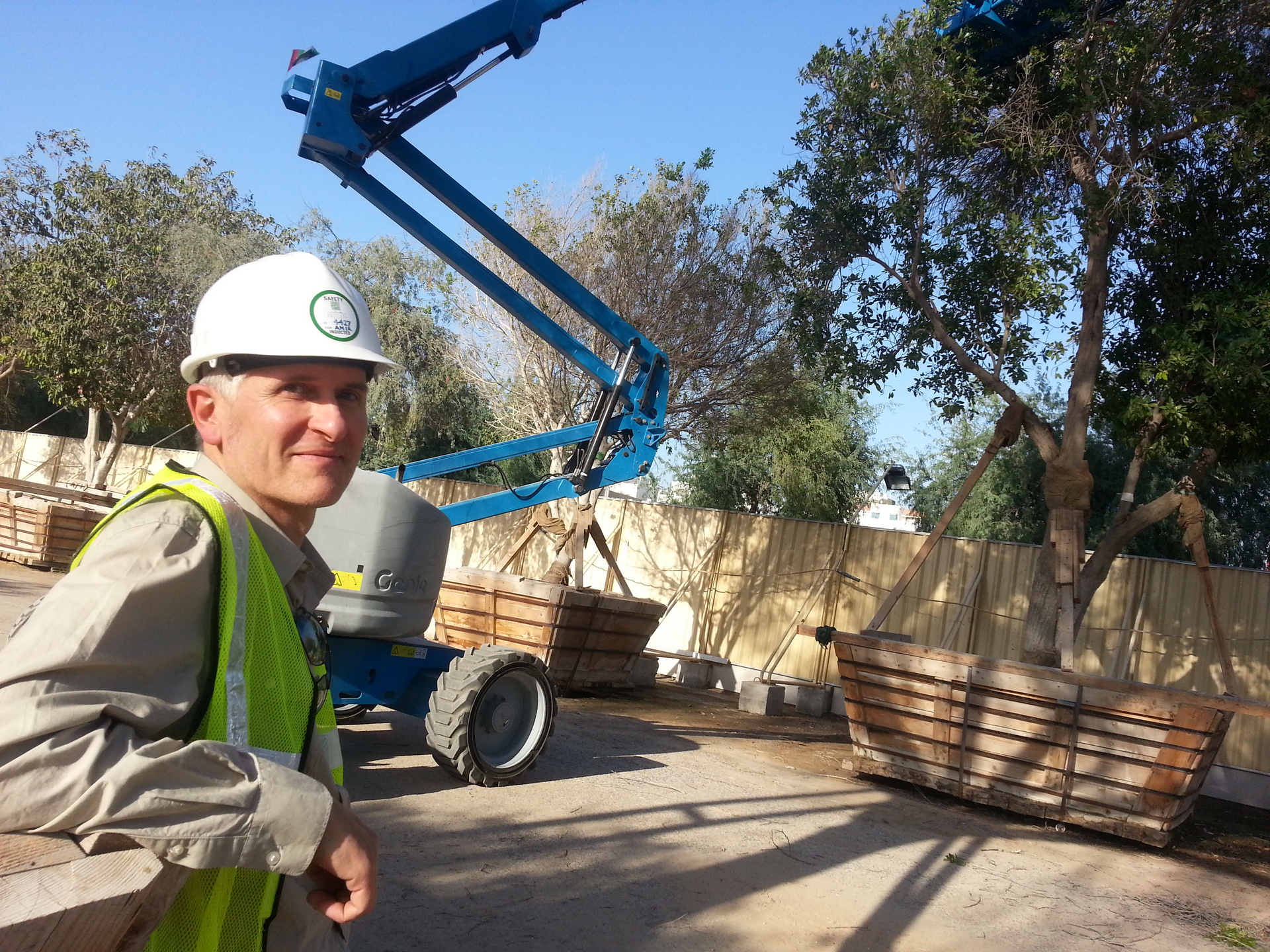 Mark surveying trees in Abu Dhabi
Contact
let's discuss your project
Address details:
Mark Laurence Design Ltd
1 Manor Cottage,
Merston, Chichester, W. Sussex, PO20 1EE, UK
Mobile: +44 (0)7949 099195
mark laurence design ltd | adaptive landscapes for a changing world
©2019 mark laurence