Standing deadwood is a vital part of the ecosystem which is often missing, yet it plays host to a different range of insects and fungi than fallen deadwood. Making art that mimics these conditions, yet looks like art is an exciting way of linking nature and people in a garden, park or commercial setting.
Chainsaw Carving
for gardens and woodland sites
The ecosystem benefits
Standing deadwood is often removed from woods, gardens and parks, either as a safety factor, for 'tidiness' or for firewood. Coppicewoods are by their nature, short of mature, decaying trees. Standing deadwood provides a drier environment and hosts a different range of fungi and wood-dependant insects. larger structures can provide roosting niches for mice, birds or even bats.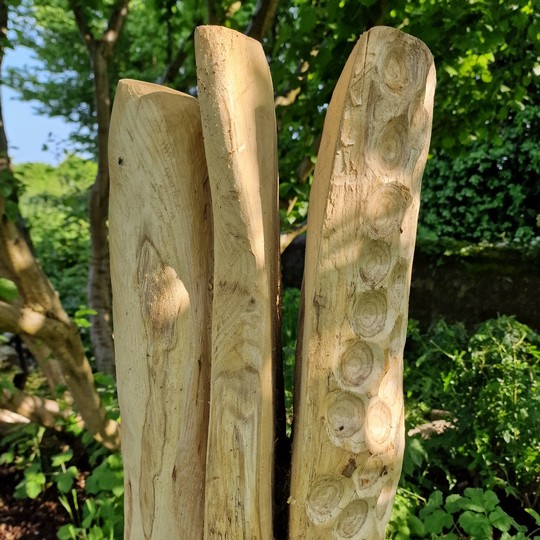 Most of these are carved in sweet chestnut, a good, naturalised hardwood.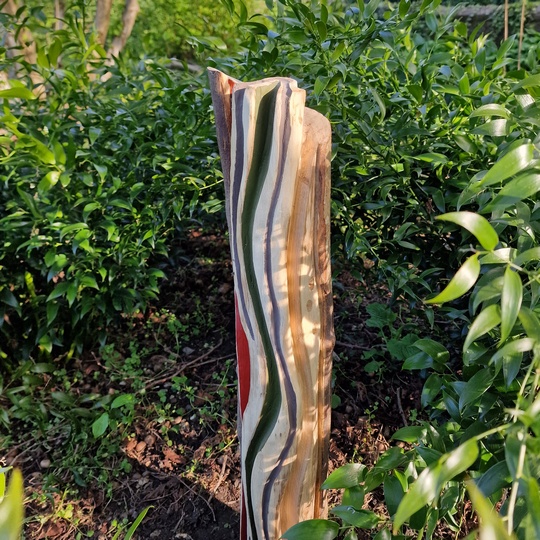 A little colour (with non-toxic paints) can make the carving stand out.
Services Offered
relating to the creation of deadwood art
Unique Installations
I am happy to discuss either the supply of deadwood sculptures or the creation of them on-site from existing resources. All is a matter of size, scope and location. Please note that this is an occasional service I offer and that the work is very much linked to the creation of habitat resources.
Supply of deadwood art made off-site from sweet chestnut logs

Carving of standing deadwood (Southern Counties UK) to make habitat

Assemblage of multiple log structures to mimic hollow/veteran tree snags

Enhancement of carvings to encourage bat roosting
Deadwood in Ecosystems
deadwood is a vital part of an ecosystem
Why standing deadwood is important
A unique micro-ecology forms around standing deadwood, and this is often missing from our countryside and especially parks and gardens.
The conditions within standing deadwood are much drier than fallen deadwood, which has contact with the ground. Certain saproxylic species of insects and fungi have evolved to live on or in this habitat, so the lack of it is a danger to those species, such as staghorn beetles. Yet other species depend on those as a food source.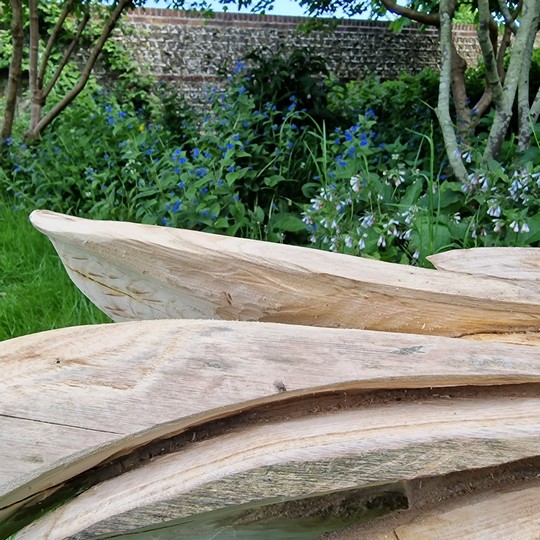 Detail of deadwood art piece, mimicking major branch tearout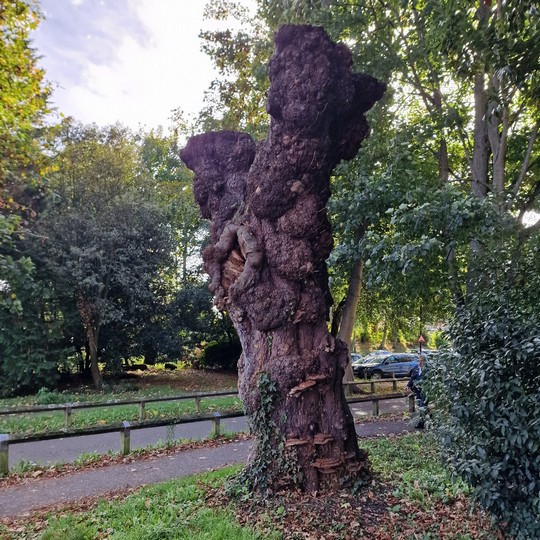 An amazing deadwood snag in a public car park.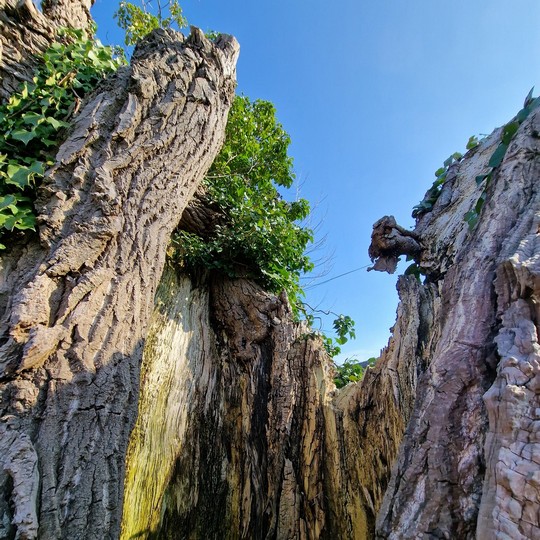 This hollowed out Poplar is still alive, but acts as inspiration.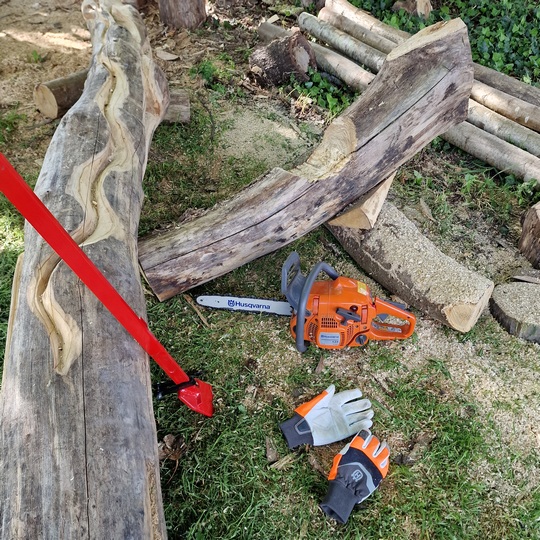 The process starts with a chainsaw, finishes with cordless sanders and die grinders.
Deadwood art piece, also a bee hotel for soliatary bees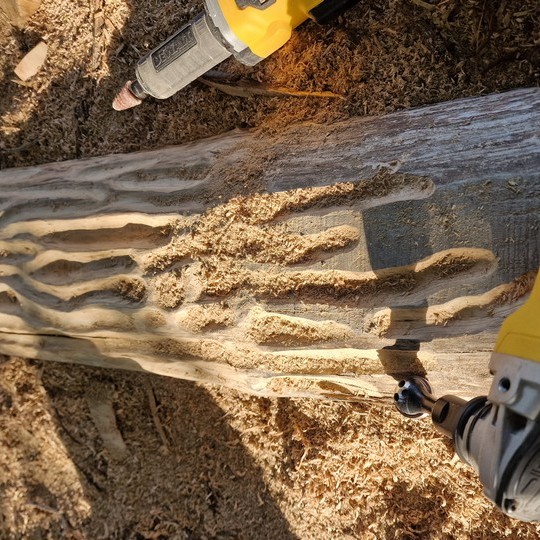 Carving in progress creating long undulations.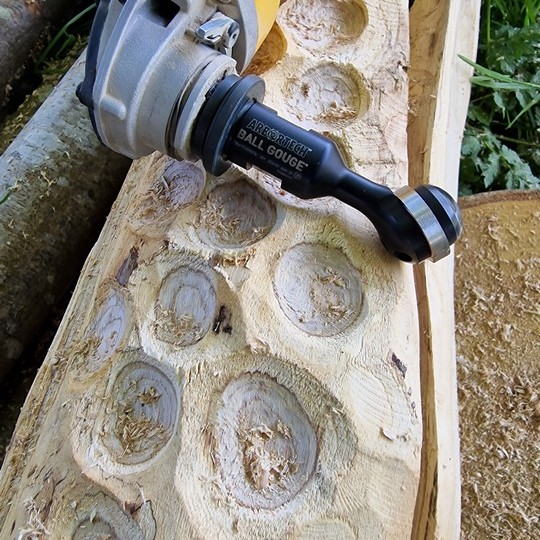 Carving hollows with a ball gouge, these catch the light.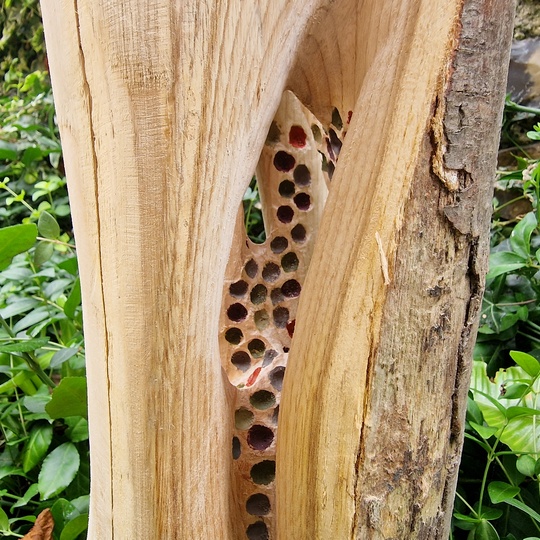 A hollowed out log with internal colour spots (using water-based paint)

I would be very happy to discuss your project by phone, email or Zoom/Teams. I can carry out sculpting separately, or (preferably) in conjunction with woodland/edge design.

Site visits are charged as consultancy and cost reflects distance, commssions start at £1500.00. Contact details are on Home page.

mark laurence design ltd | adaptive landscapes for a changing world

©2023 mark laurence

http://www.marklaurence.com