Went around 100% Design show at Earl's Court recently, looking for design trends in interior furnishings.  I'm developing a new mobile green wall system so want the units to fit with where people are at in interior style.  Having said that, I want a design that is timeless and doesn't merely follow a transient trend. This is important for many reasons, not least those of sustainability.  Trends have a shelf-life which is often deliberately short, much like product design has built-in obsolescence – who amongst us has a phone more than two years old?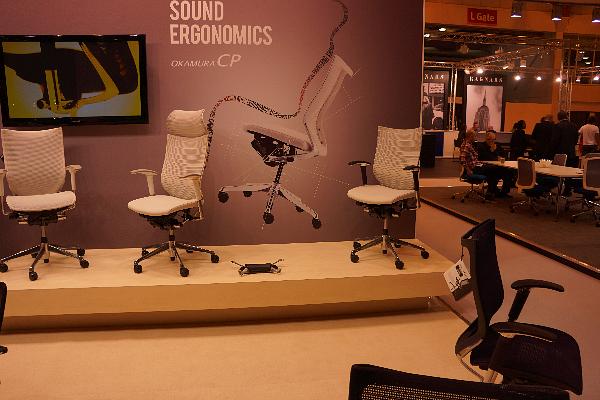 Design needs to be understood and used for its ability to solve problems and give us access to sustainable solutions; too often design can be frivolous to the point of irrelevance to the key issues of life.  This is compounded by the consumption-driven imperative, which all too often design becomes a slave to.  I would happily buy one of these chairs (if I could afford to) because I spend long hours sitting at my desk working and I know my back suffers.  But I would think twice about buying a new desk:
I built this desk 18 years ago from an old cabin-bed and timber salvaged from skips! You might well comment that it looks like it, but it is bigger than average and has served me well. In a sense, it is an icon of all that is important to me; low-impact living, resourcefulness, and low-consumption of resources.  Here's to the next 18 years!
On this theme, I was walking along the South Bank the other day for a meeting at the Tate Modern, when I came across a little area of quirky shops and food outlets; all old and a bit run down, but with some character (Gabriel's Wharf).  Here I saw what I can only describe as a glorified garden shed on stilts.  It was (I am presuming from the look) an office and store for the gardening crew that look after the park and promenade along the river.  It is made from an old shipping container and has an area underneath full of gardening equipment.  Kinda funky and yet has that good design ethic of re-use.