2021 has been extraordinary, for a whole range of reasons. Covid and climate have dominated our lives, each bringing flux and change. It's been a time of personal transformation for me too, with our final shutting of our greenhouse based living wall and plant supply company, Vertology/Coastal Plants. With these changes I feel new focus on design for gardens and landscapes and how these must become adaptive to new and impending realities – and how they can really thrive!
An enriched garden environment is good on so many levels: good for us, good for wildlife and good for the wider environment, we just have to balance our personal needs, to design with a minimal carbon footprint and maximum ecological benefit.
To create carbon and environmentally positive space we have to accept that the results may be a little different from the kind of contemporary designs we often see; this is actually an advantage we should make use of.
One of the best ways we can achieve this is through the use of Adaptive design. This means using plants that are good for the current conditions and also likely to survive as climates become more unpredictable. These will form the pioneers in the next wave of native species as climate zones shift and weather patterns change. From a garden point of view, it gives us an exciting range of plants to use in ways that can produce amazing results!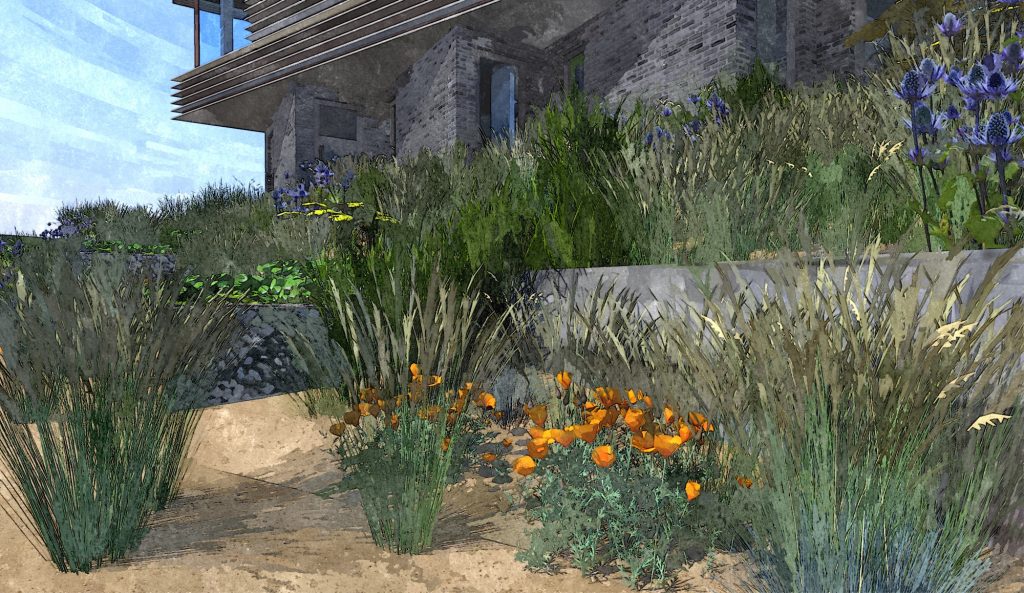 Covid has shown us all the vital role that a garden plays and many of us have used our gardens more intensively than ever before. This has led to a huge demand in services to upgrade gardens to cater more closely to our needs. We just have to balance that with the needs of the environment, to make sure both things are in harmony. Often simple design choices turn negatives into positives, whilst still achieving the same desired goal.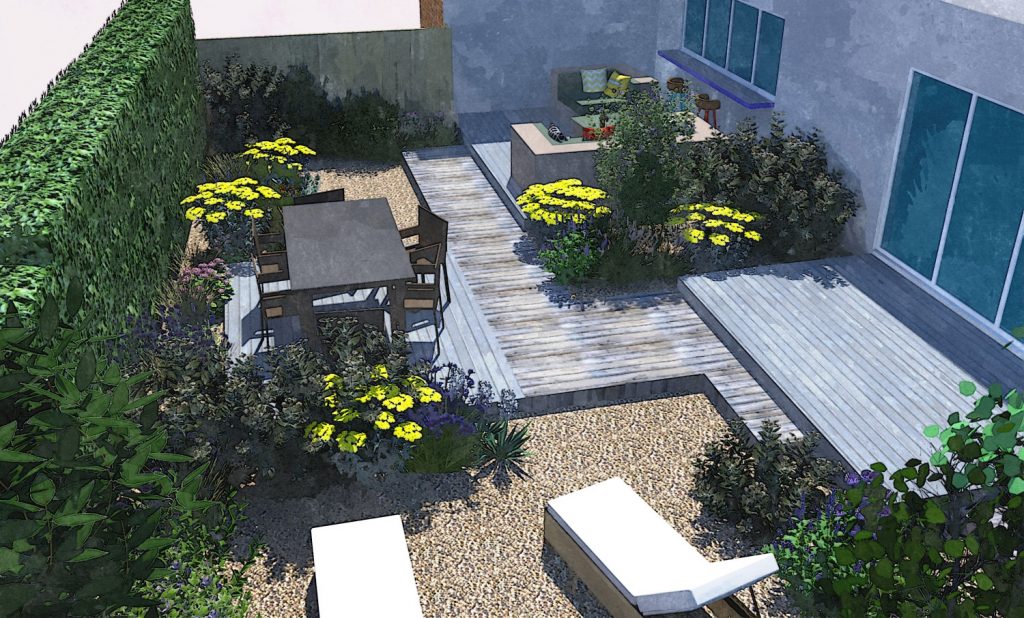 Creating an environmentally balanced garden does not mean they have to be rough, crude, rustic or messy. Whilst a certain amount of wildness or informality may be present in the planting, this can still be balanced by clean lines and contemporary looks. Sometime it is the detail of the materials which are important, though you might not see much difference in the finished result. The project above, for example, will be built using locally-sourced sweet chestnut for the decking; an unusual choice, but it is durable, local and very beautiful. We don't need tropical timbers!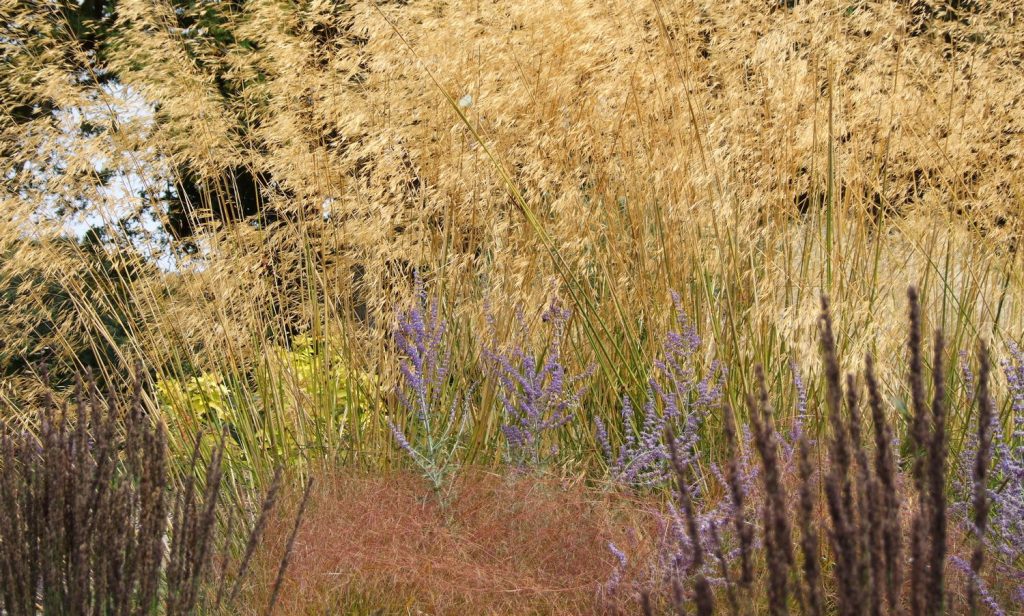 There's never been a more exciting – or urgent – time to design a garden that allows you to truly immerse yourself in Nature, to enjoy the connection and the comfort of knowing that whilst helping yourself, you are also helping local wildlife, biodiversity and healing connections to the wider environment.
---
If this inspires you, I'd be happy to discuss how we can create or enhance your garden! Do contact me.