In part one of this four-part series, I discussed the colonization of brownfield sites in the UAE's cities with a range of trees and shrubs – almost all of them "exotic invasive" species. I argued that these could be forming the basis of new, adapted ecologies. To revise those arguments, please the link at the end of this article. The next question is, once we accept this premise, how do we create these new ecologies as a conscious expression of our own adaptation to climate change?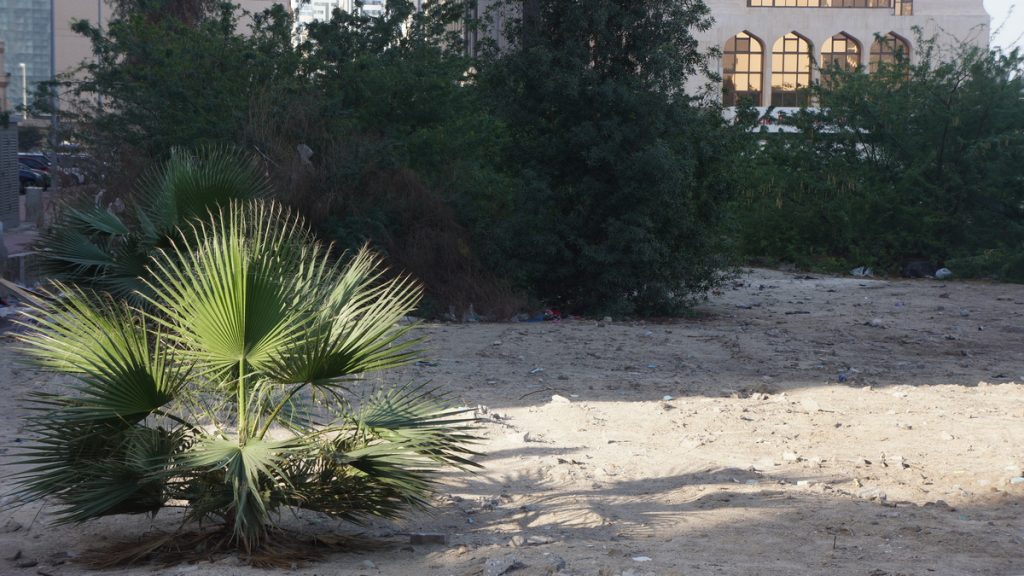 First, let's understand that we need these landscapes to be unirrigated. Why? Well, in the Middle East especially, water is a precious resource and expensive; the UAE is particularly bad, with a per capita use of 550 litres/day. So with landscaping, let's keep the irrigation for the urban centres, parks and gardens. If we just focused, for example, on all the miles of roads and interchanges between Dubai, Abu Dhabi and Al Ain that are irrigated, and imagine these replaced with unirrigated greenery, the water saving from this alone would be massive. Yet that is an immense challenge, for as soon as you plant something in a desert, you must water it.
If we want a vibrant plant ecology, then we also need a vibrant soil ecology, something that conventional landscaping ignores completely
I think this is the key, that planting in such a climate rarely establishes without help, whereas seeds can. What we need therefore, is a methodology of establishing and maintaining, seeded landscapes.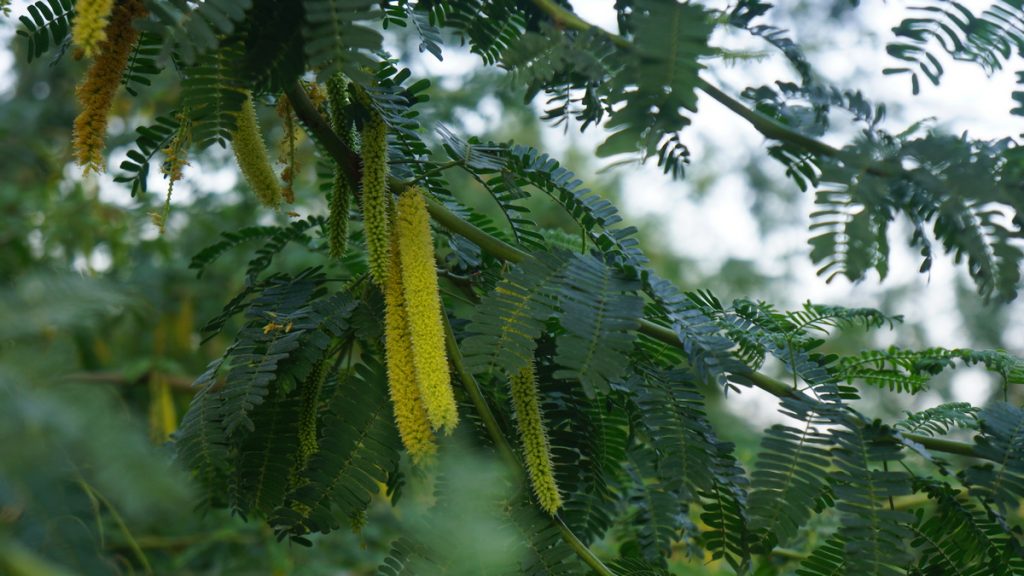 It is true that in a scenario where we are consciously creating an unirrigated landscape, we would want to greatly increase the odds of establishment. In this respect, much detailed assessment would need to be given to soil amelioration. If we want a vibrant plant ecology, then we also need a vibrant soil ecology; this is crucial and something that conventional landscaping ignores completely. A large part of this would be creating contour swales across the site to capture whatever rain falls and to ensure it soaks into the soil. Even a small change of elevation can change the conditions and so the ecology that can grow there.
Once we've created swales, can we build a healthy soil, rich with microbial activity and naturally water retentive in such an arid climate? I think we can, but we must first change our thinking from one of assisting landscapes with external inputs (irrigation) to that of creating self-sufficient ones, with cyclical, living, self-sustaining ecologies. Soil becomes the vital kingpin in all this, not just an anchorage medium for plants.
Native soils need to be worked with, not replaced. They can be moderated, made more moisture retaining, but basics like salinity and pH will always dictate plant choice. First and most important, is to increase the soil's water retention capacity. There are a number of ways to do this, involving additives which may incorporate clays, granules or other water-holding mediums and we know that when used in irrigated landscapes, they can reduce water demand by up to 50%. Given that an unirrigated landscape might have periods of time when it is extremely dry, we need a medium that doesn't become hydrophobic if it does dry out and that will react swiftly to absorb water when it does arrive.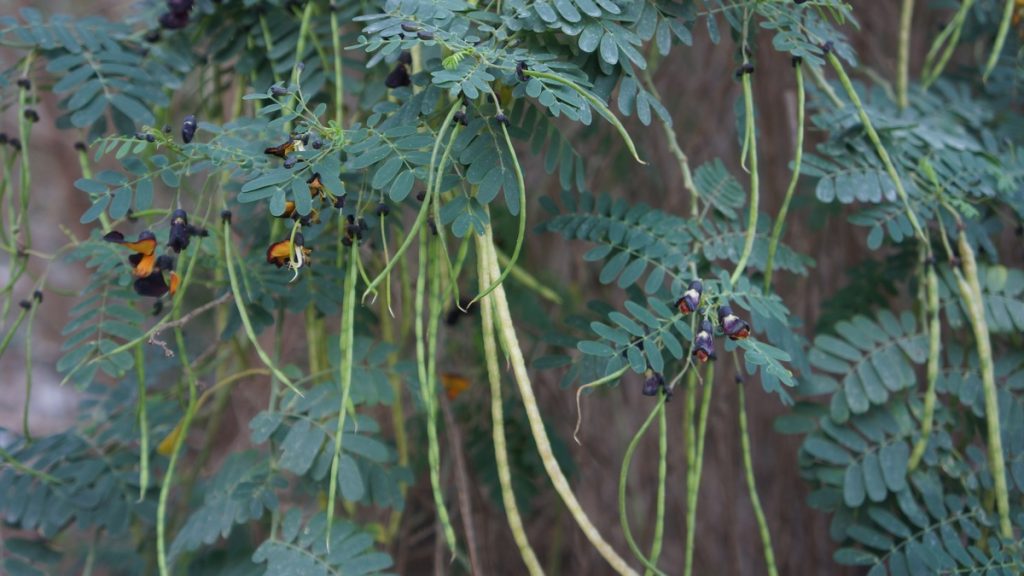 We can also inoculate the soil with mycorrhizal fungi cultured from local, healthy environments to enhance soil micro-ecology; there is little point in importing this from another part of the world, as the relevant strains of microbes are likely absent. Microbes and bacteria are the essence of good soil. Many of the plants used will be nitrogen-fixers, and so live in a symbiosis with certain bacteria. They also make nitrogen available to other species, as cycles of life and decay build up.
Organic matter is essential and the best innoculator of bacteria and fungi, but it can be the most problematic element as it is in short supply. One aspect of the practical usage of such landscapes, and a part of the long-term management, can be the coppicing of trees and shrubs for biomass to make compost. Organic matter tends to oxidise if conditions are not conducive, so we need to get things right, but I'm sure that even desert soils can sequester carbon, given the right conditions.
We would need to mix these various elements into the soil to the appropriate depth, perhaps a metre, probably by air injection, and possibly to different depths for the different mediums. Soil preparation becomes the most major, one-time investment in the land but will pay back endlessly over the lifetime of the landscape.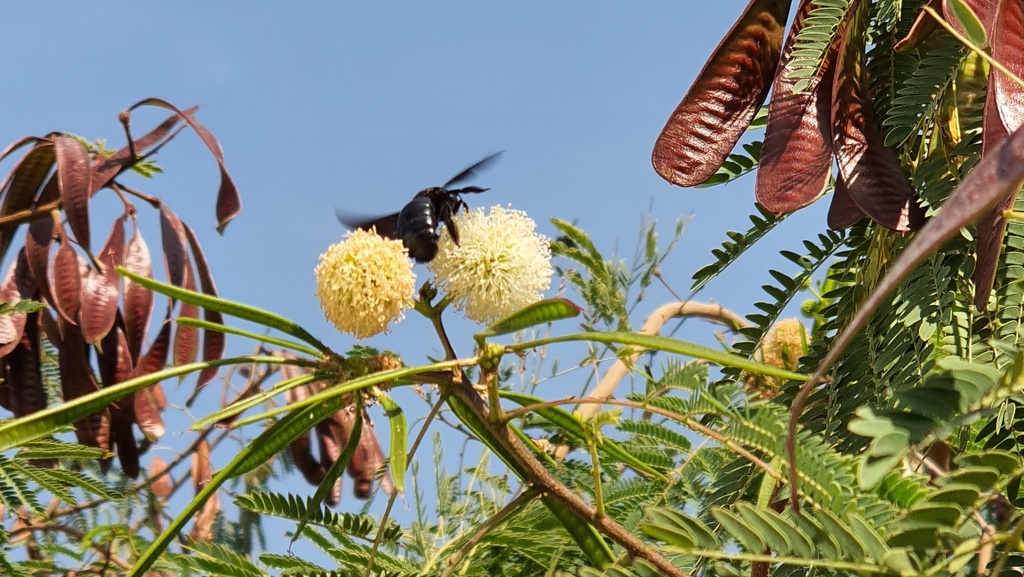 Once the preparation is done we have to seed the land, when conditions are optimal (not when contract deadlines require); this would have to be timed after rain, if possible. Otherwise, I would give the land a soaking, with our soil amendments helping to retain the moisture, then apply seed, in a variety of ways, possibly by hydra-seeding. Finally, a locally-sourced stone mulch should be placed over all, to again help retain moisture, but not too thick to inhibit germination. This would be the entirety of the preparation and installation work.
Next is the nurturing stage, followed by on-going management and maintenance; this will be very different from a conventional landscape, but no less intensive, at least for the first few years. It may be beneficial to give additional watering to aid plants as they germinate and establish, but this must be done with care, or seedlings could be washed away. We would need to give enough to ensure success, but no more.
Once established, these plants would grow at whatever speed the conditions allowed and a new landscape would emerge over time. Thinning out and reseeding of failed areas would be the main work, acts of stewardship rather than maintenance. Prunings shredded and spread as mulch, soils fit to support life, insects, animals and birds would soon make this place their home. The result would be a slow and genuine landscape uplift into the realms of a new and adapted ecology.
---
How we design such landscapes, choose which plants to use, obtain the seed and know how to maintain them, is the subject of the next article.
The first article of this four part series is: