I am working as a consulting arborist in the UAE for a couple of large projects.  Whilst there, I have been observing the broad state of the art and there is a long way to go in bringing across current best practice to the Middle-East, and I suspect that is so for many parts of the Middle-East and Asia.  Even in my village in Sussex, in the last month tree butchery has occurred, so the UK still doesn't always get it right, despite a long tradition of arboriculture.
I have always worked in accordance with the advise given by Dr. Alex Shigo, of the US Forest Service.  His investigations revolutionised our understanding of the way trees react to injury, and this should inform the inquiring arborist.  Sadly not everyone inquires.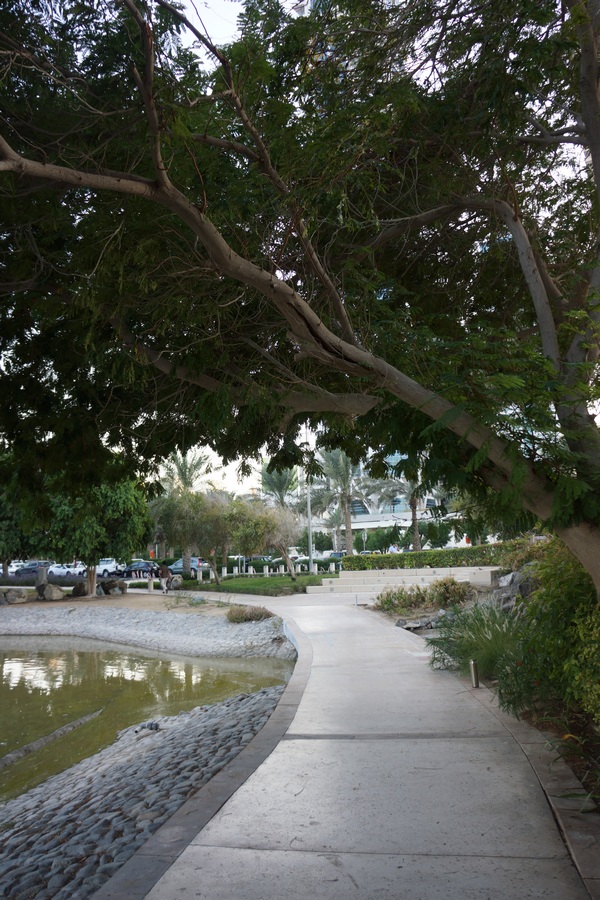 Back to trees in the UAE.  What I am seeing is a gradual awakening of interest in the care of trees, and the acknowledgement of the skills needed to carry out that work.  It seems that as more emphasis is put on landscape and more trees are planted, there comes a point when caring for them becomes a higher priority.  This needs to go right across the board, to include the correct pruning in the nursery, this can save many years of bad growth habit, which is not always correctable later.  Prevention is always better than cure. Perhaps the UAE, and especially Dubai, is maturing to the point of switching from development to maintenance. That's as true for arboriculture as it is for plumbing and building maintenance.
A part of my contracted work is to train local teams in the correct methods of pruning. Basic techniques can be taught, but in the UK it takes three years to train an arborist, so we have to be realistic in what we can achieve. I think it won't be long before I have UK based arborists over there caring for trees. With the 2020 World Expo now secured, the demand for trees can only grow, whilst in Abu Dhabi a new law requires 25% of all ground space on a development to be landscaped – the demand for beautiful trees has never been greater, nor the need of skilled care more evident.